InfoGraphic: The Style Of Music
Here's a interesting chart with some of the most iconic outfits donned by well known musicians over the last 50 years.  Click on the image to get to Moxy Creative's site (where it was developed) to see a slick interactive version with the answers and ability to look at close-ups of each ensemble -- a print is also available for $30.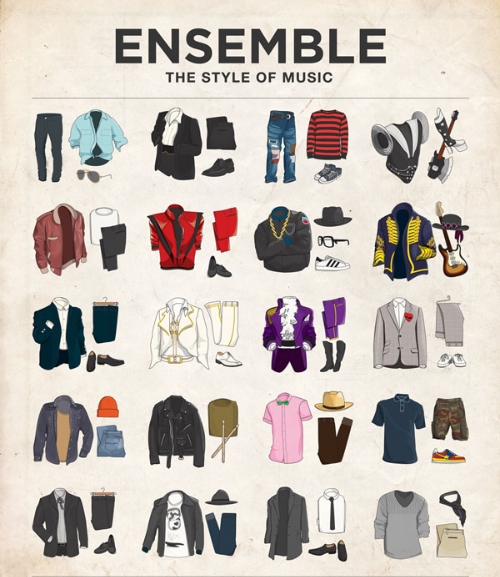 You can leave your guesses in the comment section if you're up for the challenge (no cheating!).