Infographic: Naive Melody
This offering is more of a beautiful, lyrical poster than a true InfoGraphic.  But, the time is right to share, given our promise to focus on Talking Heads related content until the first of the year.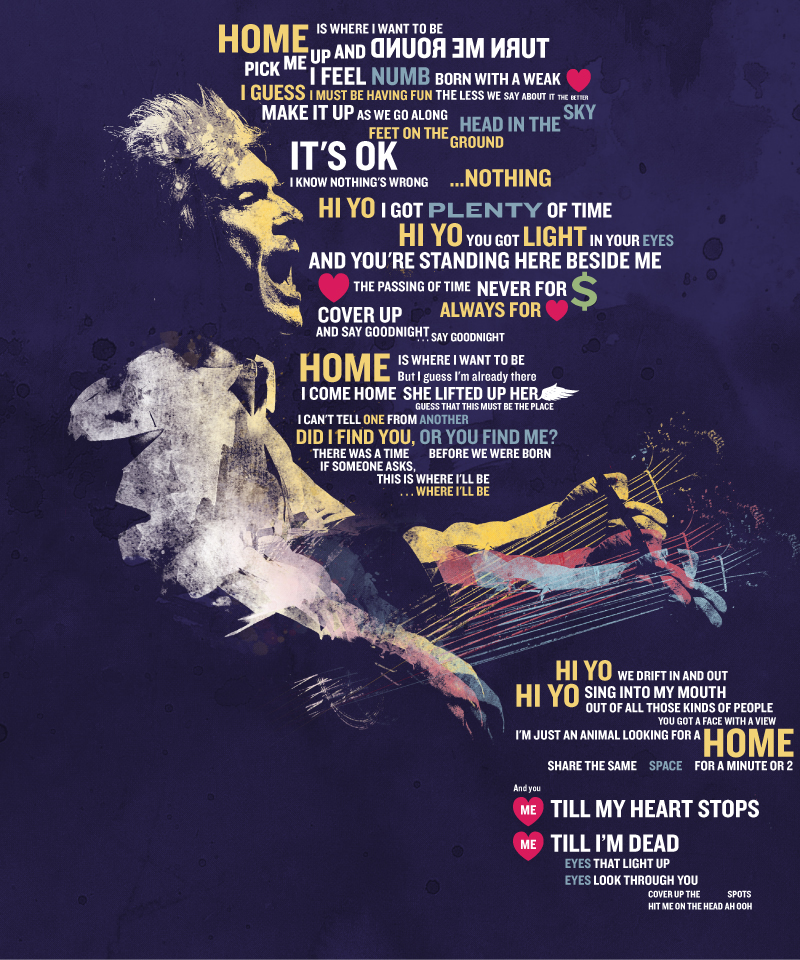 Conceived and illustrated by artist TheCharles (and discovered via the seemingly boundless DeviantART website),  I particularly love the color palate, the fusion of text and icons, and the cool text placement and fonts to spell out the lyrics to one of the most indelible songs in the Heads' catalog.  Combined with the image of David Byrne that bleeds subtly into the background, yet nearly pops off the page in places, I believe this image does justice to the greatness of the song.
This Might Be The Band plays a Barn Spotlight Show at Brixie's in Brookfield on New Years  Eve. More Information on our Shows Page.