Illinois Legislator Presents Resolution To Honor Grateful Dead To General Assembly
Illinois State Representative (and friend of The Barn) Scott Drury is glad that the Grateful Dead chose to wrap up their saga in his home state.  So glad, he's was willing to do something about it.
"I was so inspired by this weekend's shows, I wanted to make sure that Illinois formally honored the Dead," Drury tells us, and so he drafted a resolution which was presented to the General Assembly today.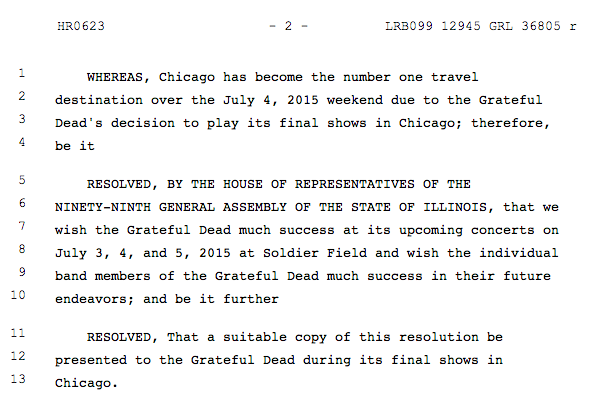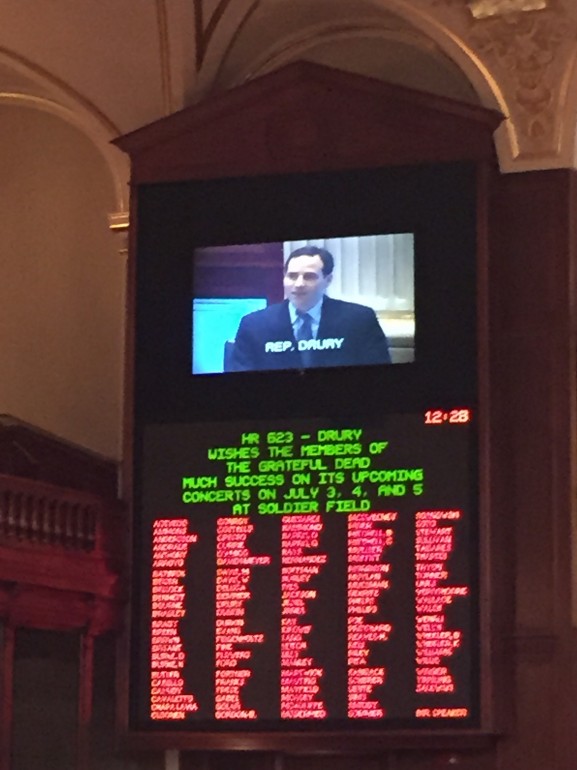 We will update with more information as it becomes available.