Happy Birthday Meg White, You're Alright
The big musical birthdays always seem to get all the play on blogs these days, so we thought we'd celebrate some of the great birthdays that go unnoticed.  Meg White turns 36 today, which is as good excuse as any to look at this picture.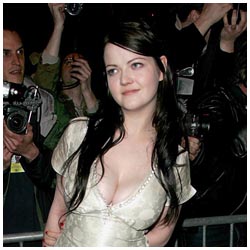 We'll also celebrate with some kick-ass video of White Stripes performing "My Doorbell" on Rockpalast.
And as Ray LaMontange would say "Meg White, you're alright".  We agree.  Happy birthday, Meg.