Google Street View / Album Cover Mashups
I've looked at some of my favorite album cover art so many times, I tend to think of it as divorced from greater context, that the images aren't actual photos of real places.
But indeed they are!  In fact, many of them have been cataloged by Google's cameras using it's Street View feature.  So, of course someone at The Guardian decided to mash-up a handful of iconic LP sleeves with shots of the area published on Google. What follows is an interesting meditation on art, imagery and the inevitable march of progress and time.
Here are some of the best from my favorite albums.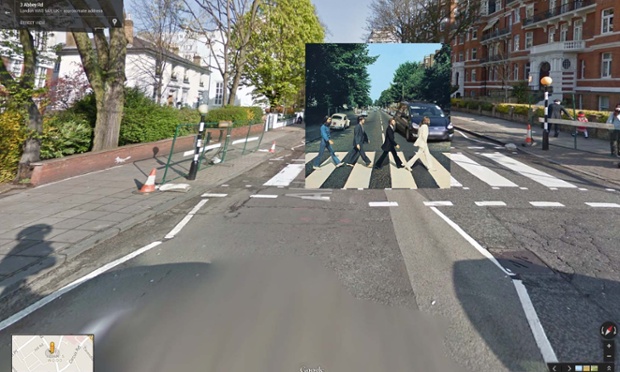 The Beatles - Abbey Road (London)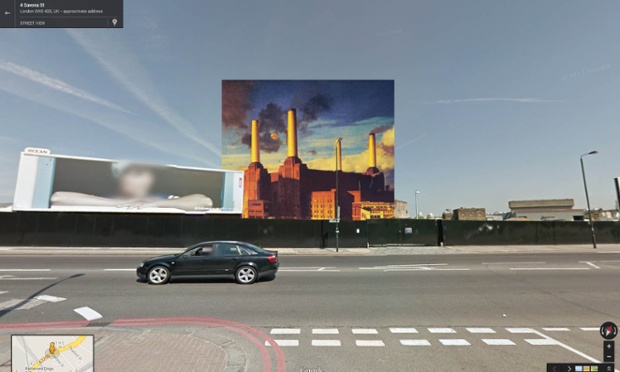 Pink Floyd - Animals (London)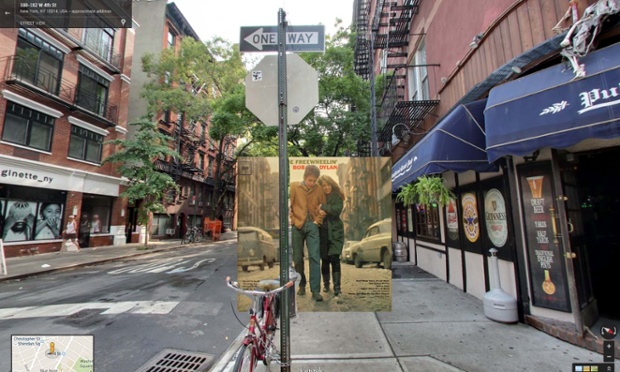 Bob Dylan - The Free Wheelin' Bob Dylan (Jones Street, Greenwich Village)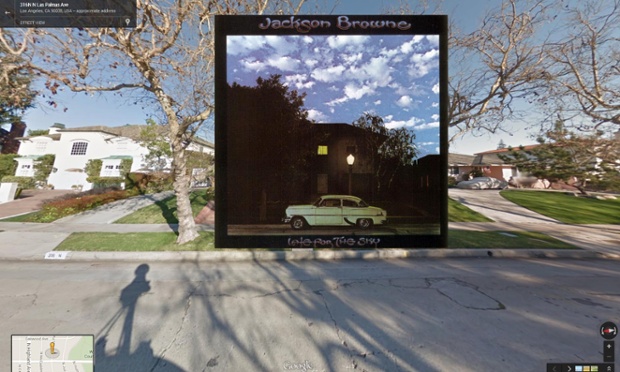 Jackson Browne - Late For The Sky (Los Angeles)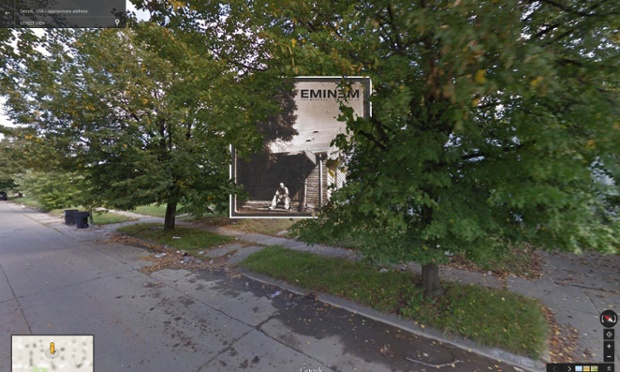 Eminem - The Marshall Mathers LP (Dresden Street, north Detroit)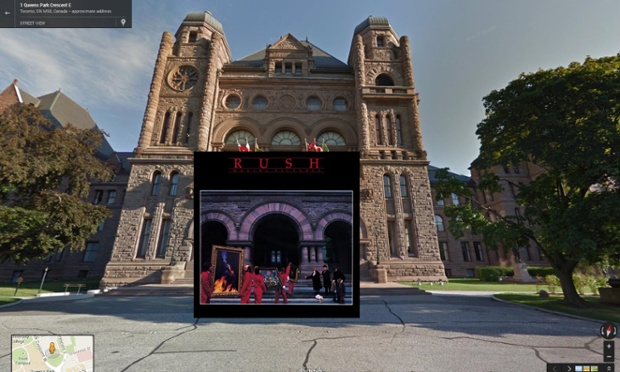 Rush - Moving Pictures (Toronto)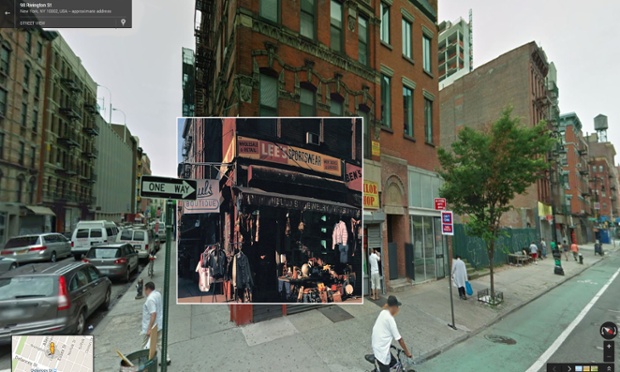 Beastie Boys - Paul's Boutique (Brooklyn)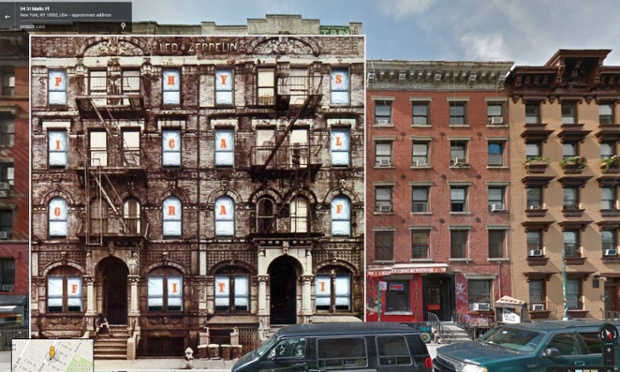 Led Zeppelin - Physical Graffiti (St. Mark's Place, New York City)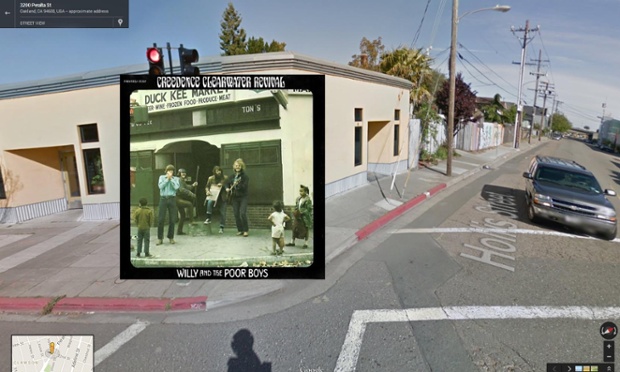 CCR - Willy and The Poor Boys (Oakland, CA)