Furthur Spring Tour 2011 Rotation InfoGraphic
Came here looking for Summer Tour Info?  Follow this link: http://tomorrowsverse.com/furthur
Updated with data from the Boca Raton show.

We're back!  After taking the last couple of mini runs (NYE and Broomfield) off, we are here to deliver day-by-day rotation updates for Spring Tour.
You may also notice some of the totals as different from the first run of Furthur rotation Infographics (fall 2010).  For more information read the notes after the image.
Click the image for a larger and more readable view.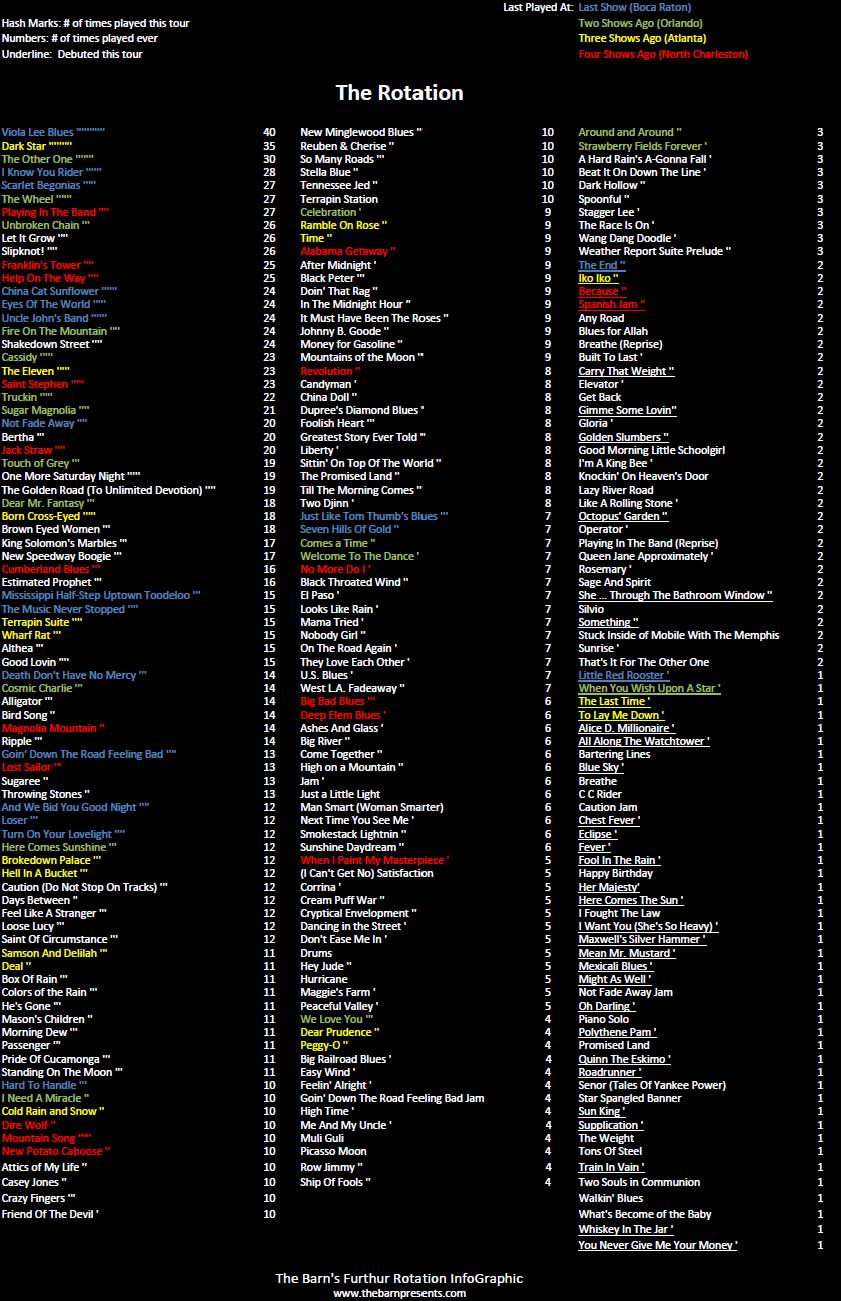 And if you like this, check out our series of Grateful Dead vs. Furthur InfoGraphics as well.  First one is published now.  Stay in touch via twitter or facebook to be notified when new graphics are published.
A couple of notes on the source data.  I have sourced all setlists from furthur.net and will continue to use that as the official source of record.  I have included the public rehearsals, and even the Star Spangled Banner from the Giants game, since they are all listed as Furthur shows on this site.  I feel better off being inclusive than exclusive.  Songs that were performed multiple times in a single show (e.g. Viola Lee Blues > Dark Star > Viola Lee Blues) are counted as separate performances and will be as well going forward.
This post will be updated daily after shows, as early as I can.  I will link to the old graphics for each show on the tour here as well.  It will be very interesting after a few more shows!