Full Show Video: Kung Fu @ Martyrs' 11/21/14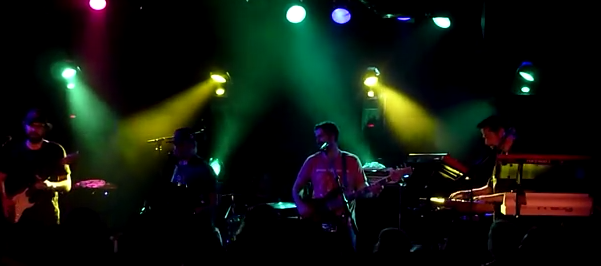 Huge congratulations go to Kung Fu, who sold out this Friday night gig at Martyrs' -- sort of a coming out party in Chicago for this hard jamming fusion group.
Adam Huston was on hand to capture the full set from a camera clamped by the soundboard and man does it look and sound great.  The capacity crowd was in for a treat -- balancing covers, originals, funk, fusion and boogie in a manner that reminds me of nothing less than vintage Aquarium Rescue Unit.
These guys are for real.