Edward David Anderson Announces New Album, Releases Music Video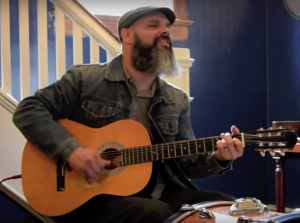 The ever-prolific Edward David Anderson recently announced Lower Alabama: The Loxley Sessions, a full-length follow-up to last year's Lies & Wishes, to be released October 16.
The record is produced by music veteran Anthony Crawford, who has played with Neil Young, Steve Winwood and more.
The record veers further into a country-influenced sound, though still distinctly Anderson's own.
Watch a video for the twangy first single "Sentimental In The Morning" below.