Concert Goer / Music Fan Profiles: Analysis and Graphs By Bandsintown
If you ever thought for a second that the relentless consumer profiling practiced by our corporate overlords didn't apply to concert goers or music fans, think again.  In their study Anantomy of a Live Music Fan: The Social Effect, BandsInTown offers a consumer segmentation analyis that is as robust as any you'd find in just about any other marketing context  or boardrom.  Further, they plotted them on a two-by-two matrix, and offer a ton of research on how we interact with live music as consumers.
Based on the analysis, I'm guessing most of The Barn's regular readers would fall under the Plugged Indies or Super Fans profile, but I'm sure we can readily identify those in our social circles who could fall in to each of these.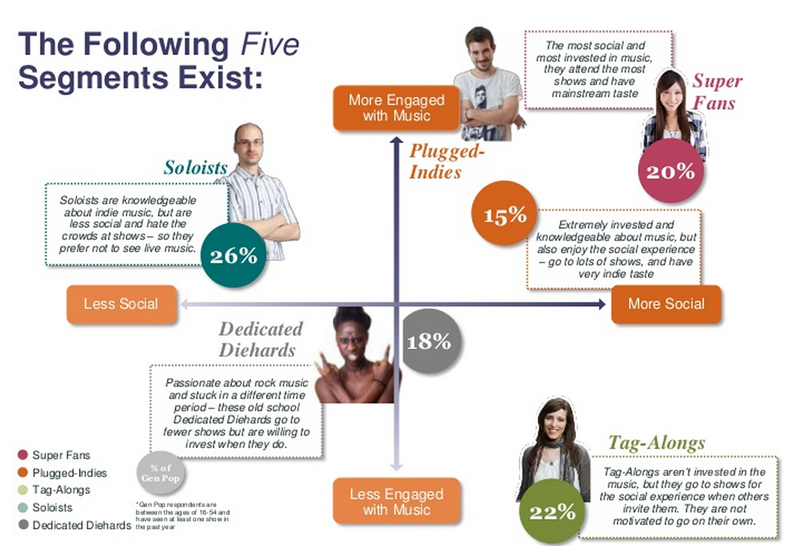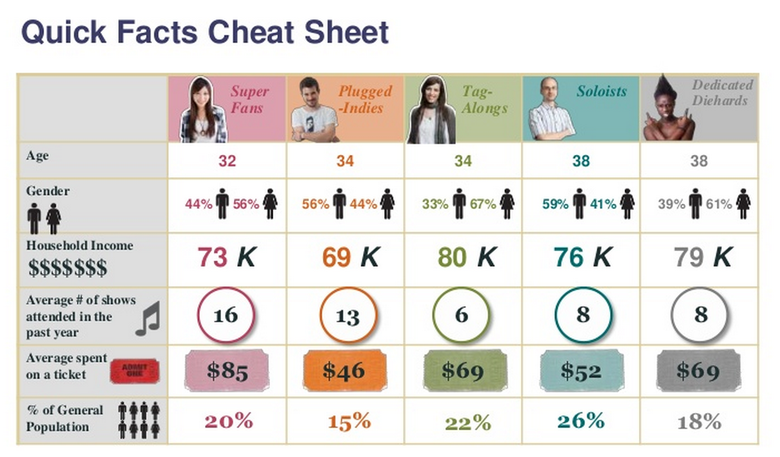 Here's the complete presentation...
Some additional highlights....  Are you in it for the music, maaaan?  Plugged indies can be found searching for music information on the Internet or in print, trying to discover new artists, and looking at statistics and other analysis.  It is important for them to be at in demand shows and stay ahead of the curve.  The social aspect is important, but not quite as important as listening / forming opinions / being there.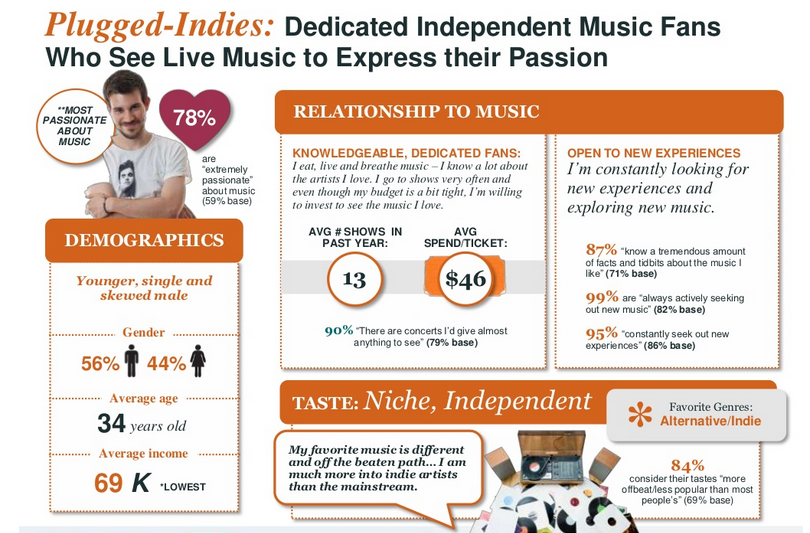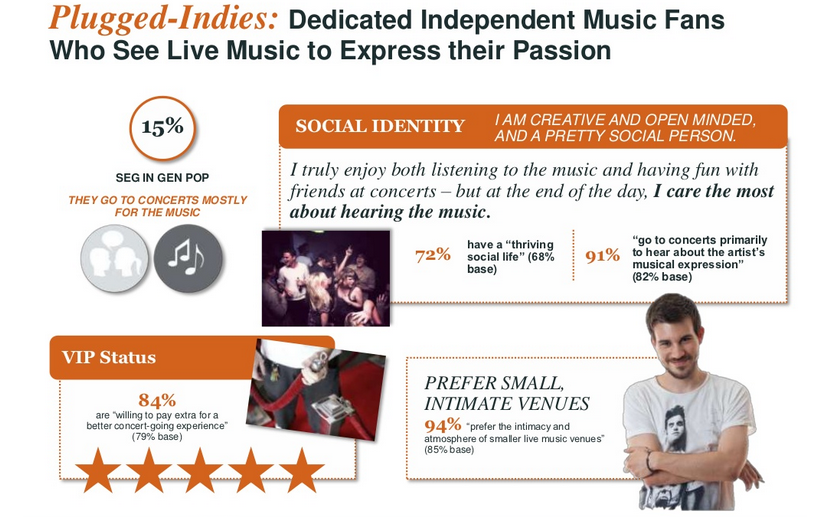 It is an interesting distinction between these "Music First" folks that those that actually see more music because of social reasons.  I almost feel like lots of folks I know are a hybrid of Super Fan and Plugged Indie.  Their tastes don't run as mainstream as Super Fans, but they certainly feel like live music  a great reason to engage socially, and it drives attendance and lots of shows and festivals.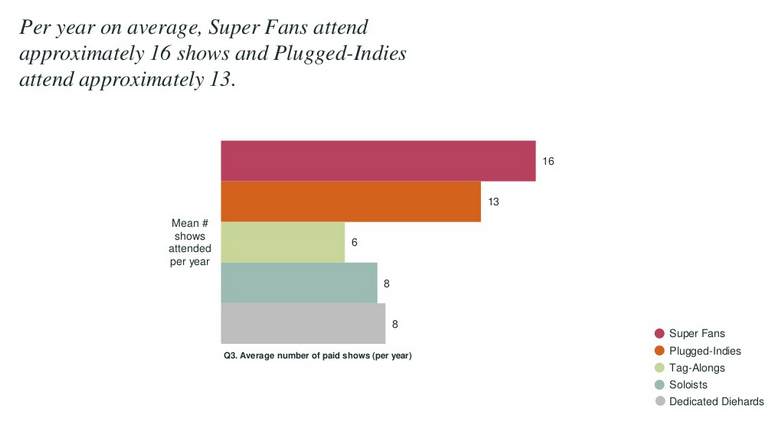 Interestingly, the fans that care the most, spend the least on their tickets... but there is a pretty good reason.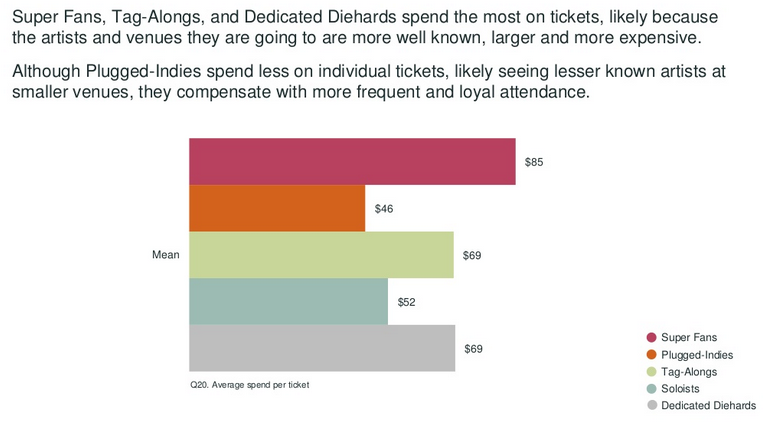 Ever wonder about trends in advance ticketing?  Here's how the most engaged and social fans operate...