Andrew Bird Shares Tin Foiled, The First Song From Forthcoming Handsome Family Covers Album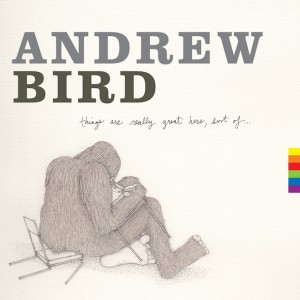 I should admit upfront that I'm a big Handsome Family fan and an even bigger Andrew Bird fan.
Bird announcing Things Are Really Great Here, Sort Of…, a Handsome Family covers album with his current touring band, The Hands Of Glory, was only good news to me, but for more reason than my fandom.
Bird and The Handsome Family go way back.
Bird took part in the sessions for In The Air, a Handsome Family classic, and toured extensively with the Handsome Family more than a decade ago. He's covered Handsome Family songs live for a long time, and recently recorded "So Much Wine" for an excellent single.
The first song from the record, "Tin Foiled," is from 1996's Milk And Scissors, and features the band in the old-time folk-style Bird has been gravitating toward in recent years, but with a clean, warm production, excellent violin picking and significant contributions from singer-songwriter Tift Merritt.
- Alex Wood