Alex's Top 150 Albums Of 2015
Frequent contributor Alex Wood has assembled his list of the top 150 albums of the year.
1. Father John Misty- I Love You, Honeybear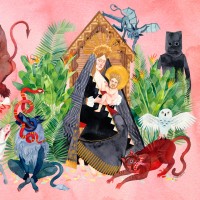 If J. Tillman, AKA Father John Misty, mastered songwriting with 2012's Fear Fun, he perfected the musical side of his work with I Love You, Honeybear. The record's sound is beyond massive, with layers of guitars, pianos, violins, electronics, background vocals and more. In a lot of ways, Tillman creates a world of his own. Considered a concept album, the record revolves around his relationship with his wife, though "love songs" would probably give the wrong perception. Instead, Tillman inflicts his own narcissistic worldview into the songs, each one a separate story delivered with maximum cleverness. The songwriting is nothing short of genius, unparalleled in both the past and the present. Surprisingly diverse, the album features hard rockers, piano ballads, folk songs and even an electronic track. I Love You, Honeybear is an album that listeners have to immerse themselves in, and only gets better with additional listens. It's one for the history books, and, without competition, my favorite record of the year.
 2. Alabama Shakes- Sound & Color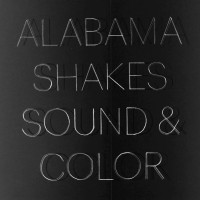 While Alabama Shakes' debut record, Boys & Girls, was a fairly straightforward set of songs steeped in blues-rock and 60s R&B, Sound & Color evades any labels, pulling influence from a huge variety of sounds and genres. This newfound freedom allows the band to reach new heights and create a sound entirely their own. Anchored by Brittany Howard's unstoppable vocals, the band takes their obvious respect for soul music and filters it through a wide variety of influences including rock 'n roll, psychedelic rock, punk and shoegaze. The result is dense but deliberate compositions, with layers of guitars and vocal harmonies, production tricks and carefully planned dynamics, chord changes and riffs throughout. In a lot of ways, Sound & Color seems to be a band mastering rock music, from musicianship to songwriting to performances, unwilling to stay in one place long enough to be tagged with a "retro R&B band" label. Combining some of the strongest vocal and instrumental performances of the year, Sound & Color is a brilliant release that deserves to make the Shakes one of the biggest bands in the world.
 3. My Morning Jacket- The Waterfall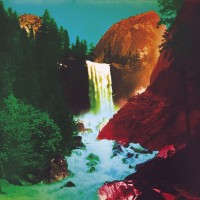 My Morning Jacket have never released two stylistically identical albums, and apparently intend to keep it that way. While The Waterfall's sound makes sense in the band's evolution, it's still packed with surprises. The psychedelic electric-guitar freakouts still exist, but they're complemented by a smooth funkiness, delivered by Jim James' distinct falsetto and an increased presence of keyboard parts throughout. James' vocals, generally delivered in multiple harmonies, sound as confident as ever and are often used as an instrument. His lyrics have a profound spiritual outlook, including the imagery of the waterfall itself. The record constantly shifts moods and textures, yet remains coherent and consistent throughout, using bits and pieces from the sounds of their past records to make a new sound that's still distinctly My Morning Jacket.
 4. Houndmouth- Little Neon Limelight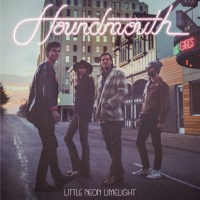 No album in 2015 hooked me like Little Neon Limelight, the insanely catchy sophomore release from Houndmouth. From the first song to the last, the four-piece band delivers infectious, harmony-laden hooks while trading vocals and songwriting credits throughout, drawing an easy comparison to The Band. Their sound is marked by simplicity, with splashy drums and minimal bass lines keeping rhythm beneath electric guitar, piano and organ. Choruses become anthems when delivered with four vocal tracks, the music often dropping out beneath at the perfect moment. If it's a formulaic approach, it's done with conviction. With a fun, live feel, clean production and as many catchy melodies as any band could fit into a 40-minute runtime, Houndmouth perfected their sound with Little Neon Limelight.
 5. Kendrick Lamar- To Pimp A Butterfly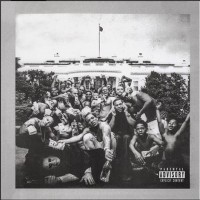 Kendrick Lamar's To Pimp A Butterfly truly takes hip-hop to the next level. The record is impossibly good. A rich tapestry of jazz, funk and West Coast hip-hop, songs are layered with a masterful density, a constant swirl of sounds and melodies that match the emotional intensity of Lamar and his guests' deliveries. Often, the songs transform entirely throughout their runtime, evolving into new heights and hooks by way of live musicianship. Enlisting the help of Robert Glasper, Kamasi Washington, Flying Lotus, Thundercat, George Clinton and more, Lamar was obviously aiming high. Yet the lyrics are even more vital and epic than the instrumentation beneath. Kendrick uses themes of suppression, fame, love and success to build a larger narrative drawn from his Compton upbringing. To Pimp A Butterfly is a true work of art and demands to be heard as a whole and repeated. After hundreds of listens, there will still be more to discover and uncover in what is inarguably amongst the greatest hip-hop albums of all time.
 6. Destroyer- Poison Season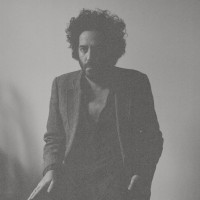 The newest record from Dan Bejar's Destroyer moniker immediately brings to mind adjectives like "lush," "elegant" or "grandiose," its massive sound practically impossible to capture in words. Leaning heavily on orchestral strings and horns, the songs seem to constantly swell, building to massive heights before a gentle and graceful release. Comparable to many singer-songwriters of the 70s, the sound seems timeless, using the instruments that have always been present in popular music to bring life to Bejar's poetic lyrics. The songs' extensive vocabulary and rambling style often draw comparisons to the Bohemian beat-poets of the 50s and 60s, the words painting vivid depictions of a city life full of longing and anxiety. Poison Season is certainly like no other release in 2015 or recent times, as Destroyer remains one of the most interesting projects in the music scene.
 7. Courtney Barnett- Sometimes I Sit and Think, and Sometimes I Just Sit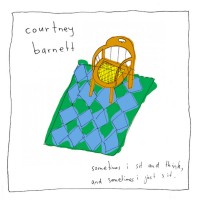 Courtney Barnett's debut full-length surpasses all of the hype the Australian songwriter received from her initial self-released EPs. The songs are pure rock 'n roll, featuring nothing but guitar, bass and drums throughout, rocking impossibly hard despite their simplicity. Yet the largest merits of the record lie in Barnett's songwriting, her clever perceptions of day-to-day life often reading more like a novel than a song. Barnett balances mundane situations like needing to mow her lawn or looking for houses in the suburbs with tales of office workers contemplating suicide, dying coral reefs and big business's influence on organic farming. Her lackadaisical, heavily accented, spoken-word drawl can become an intense shout or a catchy hook in a half-second's time, always shifting to fit the lyrics' subject matter. Easily amongst the year's best rock records, Courtney Barnett has quickly risen to the level of greatness.
 8. Donnie Trumpet & The Social Experiment- Surf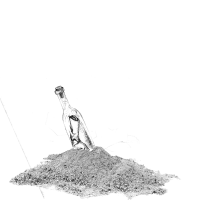 With Surf, Chicago's Chance The Rapper ignores trends and expectations of modern rap releases to create something entirely his own. From its free-download release format to its jazz-fusion live-band instrumentals to its refusal to solely place one person in the spotlight, Surf is a breathe of fresh air in today's music scene. The album merges jazz, funk, pop, R&B, reggae, rock and more into an infectious sound packed with hooks and creative lyricism yet remaining focused on the colorfully textured instrumentals. A huge number of guest contributors, including BJ The Chicago Kid, Busta Rhymes, Erykah Badu and Janelle Monae, take Chance out of the limelight and give the record its collaborative feel. In the end, Surf isn't an album but an artistic statement, experimental but timeless, calculated but spontaneous and completely unpretentious. Surf finds Chance and his band reaching new heights on their own terms, and the music is all the better because of it.
 9. Kamasi Washington- The Epic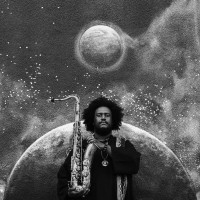 Let's be honest… If this article were truly a list of the "best" albums of 2015, The Epic would realistically come out on top. A dizzying array of bop-based jazz-fusion, The Epic keeps energy high throughout its three-hour runtime, the saxophonist and composer backed by a ten-piece band, 32-piece orchestra and 20-person choir. While this may sound excessive, Washington uses his seemingly unparalleled knowledge of the past jazz masters and sheer musicianship to pull off the ambitious feat. Performing primarily on a tenor sax, his solos feature the bombastic rapidity of John Coltrane at their heights while the compositions lend the experimental nature of Albert Ayer and other fusion visionaries. The backing band matches Washington's stellar musicianship, from inventive piano and trumpet solos to multiple bass lines playing at once to the extraordinarily rhythmic drummer's constant presence. This is a jazz record for the ages, its closest thing to a flaw being its sheer ambition. Simply put, every music fan should own The Epic.
 10. The Decemberists- What A Terrible World, What A Beautiful World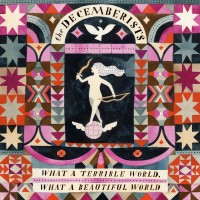 After dramatically shifting sounds with each album released over the last decade, The Decemberists seem to have settled comfortably into the folk sound that always remained the basis of their songwriting with the release of What A Terrible World, What A Beautiful World. Using primarily acoustic instrumentation including fiddle, harmonica and accordion, the band's songs are precise and consistent in their sound, which often replicates traditional British folk bands of the past, the entire record sounding like an ode to folk's 60s heyday. Colin Meloy's songwriting is sharp as ever, the literate and wordy lyrics especially self-referential and intelligent while remaining his most personal to date. This isn't the epic conceptual album of the band's height, but it doesn't need to be. In fact, this is what differentiates it from their past, making What A Terrible World such a refreshing listen.
Tobias Jesso Jr.- Goon
Tame Impala- Currents
Nathaniel Rateliff & The Nightsweats- Nathaniel Rateliff & The Nightsweats
The Sheepdogs- Future Nostalgia
Sufjan Stevens- Carrie & Lowell
Kacey Musgraves- Pageant Material
The Dead Weather- Dodge And Burn
Bop English- Constant Bop
Joanna Newsom- Divers
Matthew E. White- Fresh Blood
Josh Ritter- Sermon On The Rocks
Chris Stapleton- Traveller
Leon Bridges- Coming Home
Thunderbitch- Thunderbitch
Thee Oh Sees- Mutilator Defeated At Last
Built To Spill- Untethered Moon
Jason Isbell- Something More Than Free
Deerhunter- Fading Frontier
The Arcs- Yours, Dreamily
Pokey Lafarge- Something In The Water
Benjamin Clementine- At Least For Now
Christopher Owens- Chrissybaby Forever
Royal Headache- High
Belle & Sebastian- Girls In Peacetime Want To Dance
!!!- As If
Sleater-Kinney- No Cities To Love
Umphrey's McGee- The London Sessions
JD McPherson- Let The Good Times Roll
The Wood Brothers- Paradise
Steve Earle- Terraplane
Mac Demarco- Another One
Kurt Vile- b'lieve i'm goin down…
High On Fire- Luminiferous
Jamie xx- In Colour
Murder By Death- Big Dark Love
Hop Along- Painted Shut
Death Cab For Cutie- Kintsugi
Modest Mouse- Strangers To Ourselves
Jaill- Brain Cream
Wavves- V
Lady Lamb The Beekeeper- After
Earl Sweatshirt- I Don't Like Shit, I Don't Go Outside
EL VY- Return To The Moon
Fuzz- II
Shamir- Ratchet
Desaparecidos- Payola
Edward David Anderson- Lower Alabama: The Loxley Sessions
William Elliott Whitmore- Radium Death
Wilco- Star Wars
Dungen- Allas Sak
Pond- Man It Feels Like Space Again
Of Montreal- Aureate Gloom
Punch Brothers- The Phosphorescent Blues
Will Butler- Policy
Florence + The Machine- How Big, How Blue, How Beautiful
Django Django- Born Under Saturn
FIDLAR- Too
Blur- The Magic Whip
Elle King- Love Stuff
Yukon Blonde- On Blonde
Rhiannon Giddens- Tomorrow Is My Turn
Sonny & The Sunsets- Talent Night At The Ashram
Eilen Jewell- Sundown Over Ghost Town
Kadavar- Berlin
Prince- HITNRUN Phase Two
Vince Staples- Summertime '06
Youth Lagoon- Savage Hills Ballroom
Stereophonics- Keep The Village Alive
Hot Chip- Why Make Sense?
The Good Life- Everybody's Coming Down
Beirut- No No No
The Tallest Man On Earth- Dark Bird Is Home
Torche- Restarter
New Order- Music Complete
Richard Thompson- Still
Mikal Cronin- MCIII
Jim O'Rourke- Simple Songs
Calexico- Edge Of The Sun
John Scofield- Past Present
The Dodos- Individ
The Districts- A Flourish And A Spell
Surf City- Jekyll Island
The Mountain Goats- Beat The Champ
The King Khan & BBQ Show- Bad News Boys
Pusha T- King Push- Darkest Before Dawn: The Prelude
Yonder Mountain String Band- Black Sheep
Titus Andronicus- The Most Lamentable Tragedy
Screaming Females- Rose Mountain
David Gilmour- Rattle That Lock
Veruca Salt- Ghost Notes
Gary Clark Jr.- The Story Of Sonny Boy Slim
Beach House- Depression Cherry
Craig Finn- Faith In The Future
Holly Golightly- Slowtown Now!
Unknown Mortal Orchestra- Multi-Love
The Lone Bellow- Then Came The Morning
The Jon Spencer Blues Explosion- Freedom Tower- No Wave Dance Party 2015
Wavves X Cloud Nothings- Wavves X Cloud Nothings
Ghostface Killah & Adrian Younge- 12 Reasons To Die II
Neil Young & The Promise Of Real- The Monsanto Years
Eleventh Dream Day- Works For Tomorrow
Dan Deacon- Gliss Riffer
Tyler, The Creator- Cherry Bomb
Seasick Steve- Sonic Soul Surfer
Panda Bear- Panda Bear Meets The Grim Reaper
Dr. Dre- Compton
They Might Be Giants- Glean
Blitzen Trapper- All Across This Land
Lower Dens- Escape From Evil
Waxahatchee- Ivy Tripp
Cayucas- Dancing At The Blue Lagoon
Reptar- Lurid Glow
Moon Duo- Shadow Of The Sun
Freddie Gibbs- Shadow Of A Doubt
The Chemical Brothers- Born In The Echoes
Albert Hammon Jr.- Momentary Masters
Damaged Bug- Cold Hot Plumbs
METZ- II
River City Extension- Deliverance
Jessica Pratt- On Your Own Love Again
Erykah Badu- But You Caint Use My Phone
Beach House- Thank Your Lucky Stars
Godspeed You! Black Emperor- Asunder, Sweet And Other Distress
Archy Marshall- A New Place 2 Drown
Bully- Feels Like
King Gizzard & The Lizard Wizard- Paper Mache Dream Balloon
Dustin Kensrue- Carry The Fire
Sun Kil Moon- Universal Themes
Robert Pollard- Faulty Superheroes
The Underachievers- Evermore- The Art Of Duality
Uncle Acid & The Deadbeats- The Night Creeper
Ben Folds & yMusic- So There
Colleen Green- I Want To Grow Up
Holly Herndon- Platform
Prince- HITNRUN Phase One
Iron and Wine & Ben Bridwell- Sing Into My Mouth
Lou Barlow- Brace The Wave
The Libertines- Anthems For Doomed Youth
Dawes- All Your Favorite Bands 
Lord Huron- Strange Trails