Album Reviews | May 2015 Releases
By: Alex Wood
My Morning Jacket- The Waterfall [5/4]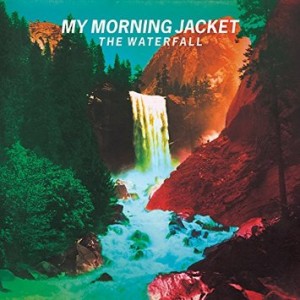 Though The Waterfall remains in line with Circuital and Evil Urges, it's also like nothing else in the band's discography. The record plays into MMJ's live sound, with clean production helping each instrumental layer remain clear and defined. Jim James' vocals remain a focal point throughout, interchanging with plenty of guitar riffs and solos. The compositions are strong and explore different genres and textures throughout, mixing rock with folk, funk, soul and more, creating an eclectic but consistent listen throughout.
Mikal Cronin- MCIII [5/4]
Mikal Cronin creates a sunny combination of pop-rock and garage-rock, with simple compositions and catchy melodies throughout. On MCIII, Cronin adds strings and horns to create big, lush compositions, a difference from his more raw previous recordings. The record ends in a six-song suite, a sign of the musician's continuing ambitions. Though the record isn't a big change for the songwriter, Cronin plays into a formula that works, and MCIII features a great set of songs for the summer season.
Metz- II[5/4]
Metz' three members specialize in a bombastic form of garage rock that remains fast and loud, layers of distortion constantly smothering the guitars with vocals screamed instead of sang. Instrumental breakdowns build constantly upward, energy never faltering throughout. Leaning on the simplicity of the punk and garage genres, the band continues doing what they do best on II, so turn your speakers up loud and prepare yourself for thirty minutes of vigorous, noisy rock 'n roll.
Best Coast- California Nights [5/5]
Best Coast has practically perfected their form of 90s alternative and pop-rock, and California Nights doesn't change the formula. Fuzzy guitars, upbeat drums and simple solos back Beth Cosentino's catchy vocal delivery. The lyrics are simple love songs and the tone stays poppy. Though the album's nostalgic tone isn't a revelation for listeners, it's a fun and rewarding listen and difficult not to enjoy.
The Word- Soul Food [5/4]
Primarily instrumental supergroup The Word, featuring John Medeski, Robert Randolph and Luther Dickinson, sound as good on record as they do on paper. Soul Food is their first release since 2001's self-titled debut, and while the band doesn't change the formula much, there's really no need to. Soul Food is full of hard-driving blues rock with a healthy dose of funk mixed in. Randolph keeps things moving with his impenetrable pedal steel soloing, while Medeski keeps things instresting with a variety of keyboards, pianos, organ and synthesizers. The songs sound fuller and more developed than on their debut, creating a rocking, energetic listen.
Banditos- Banditos [5/12]
Banditos is a six-piece band from Birmingham that plays a refined brand of blues-rock, creating a massive sound with stacks of guitars and vocals, crashing drums, and amplifiers turned up to 11. Their self-titled debut is an excellent start, combining southern flair with electric blues, members trading vocal duties throughout creating a collaborative feel. It's nostalgic yet refreshing, and inarguably rocks. A promising start from a young band, you should know about these guys.
Tallest Man On Earth- Dark Bird Is Home [5/12]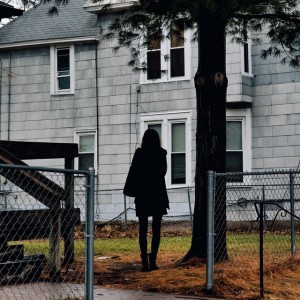 Dark Bird Is Home features Tallest Man's new, full-band sound, abandoning the lo-fi, stripped-down folk tracks of his first releases in favor of slightly cleaner production, more instruments and background vocals. Though these things aren't even worth noting for most bands, it's a big change for Tallest Man's sound, and is executed carefully and successfully. The songwriting and vocal delivery is as heartfelt as ever, and the addition of drums, keys and additional layers of guitars and mandolin create a full, warm folk-rock sound with a smoother end result than his previous work.
Hot Chip- Why Make Sense? [5/19]
With Why Make Sense, Hot Chip embraces their modern-pop roots for a set of songs that are unapologetically fun. The songs are built on the danceable electronic grooves featured on In Our Heads, but Why Make Sense takes the pop aspect to another level, adding rap verses and simple pop melodies. It's a thoroughly enjoyable pop record, and not only separates the band entirely from earlier releases such as Made In The Dark, but seems to state that Hot Chip doesn't particularly care what you think. Either way, they're going to have fun.
Jim O'Rourke- Simple Songs [5/19]
O'Rourke set aside his experimental tendencies for Simple Songs, creating a set of alternative, folk-rock leaning tunes that sound deceptively 'simple.' In truth, they're anything but. Dense layers of pianos, strings, guitars and vocal tracks creep in and out of songs, the compositions constantly moving and changing, each produced with the precision the musical mastermind is known for. O'Rourke has a massive output of music, releasing more than a few records a year, but rarely is one as strikingly personal and straightforward as this. A complex album hiding behind a guise of simplicity, this is O'Rourke at his best, and a must-hear for fans.
Thee Oh Sees- Mutilator Defeated At Last [5/26]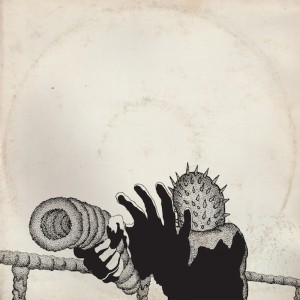 Unlike the slightly timid and convoluted Drop, Mutilator Defeated At Last is a streamlined version of Thee Oh Sees, with the trio taking garage-rock to its most energetic limits. Excess effects are minimal, making the album sound like the band simply plugged in and hit record, providing a live feel to the album. Often feeling like they're out of the 60s, the songs grow through barre-chord jams, finding a climax regardless of whether the song is three minutes or seven. Fans of psychedelic music and garage rock should be amped about this release.
Joshua Redman & The Bad Plus- The Bad Plus Joshua Redman [5/26]
Jazz saxophonist Joshua Redman joined post-bop jazz trio The Bad Plus for a string of shows in 2011 and the group later recorded a set of collaborative songs in the studio. The result is a stunning modern jazz record that brings out the best of its members, The Bad Plus stretching songs to feature Redman's extensive soloing, his playing fitting the band's compositional focus and loose, modern structures. The musicians are phenomenal and the songs sound great.
Unknown Mortal Orchestra- Multi Love [5/26]
Multi Love is a gigantic change for Unknown Mortal Orchestra, yet it doesn't conflict with the band's sound or musical ideals. The production is cleaner than ever before, abandoning the lo-fi quality of older records. The cleaner production is clearly intentional, allowing the more complex compositions of the new record to come to life, the songs shifting constantly, guitars and keyboards entering and leaving, effects pedals used liberally to create new textures. Though still psychedelic in nature, the record has a more upbeat, danceable feel, with punchy bass lines and drums standing as a backbone to the crazier guitars and vocals on top. It's a strong release from a band that's clearly still growing, and fortunately UMO is growing in all the right directions.
Eilen Jewell- Sundown Over Ghosttown [5/26]
For that last decade Eilen Jewell has been releasing heart-wrenching alternative-country records that capture the beauty and simplicity of country with perfection. Sundown Over Ghosttown seems to have gone largely unnoticed upon its release, though it deserves the utmost recognition. The songs are gorgeous, featuring acoustic backing and slide-guitar beneath Jewell's voice, her lyrics sticking to traditional country themes without sounding cliché or phony. The songs capture all the sadness and joy of love and relationships, and there isn't a weak one on this record.
Christopher Owens- Chrissybaby Forever [5/27]
Chrissybaby Forever is meant to be a return to form, or back-to-the-basics release for the Girls frontman. It's simple, guitar-led indie rock, a certain change from last year's country release. The songwriting is still there, and serves as a reminder for why Christopher Owens rose to relative fame in the first place. Emotional songs with stark, simple backing, the album is heavy in subject matter but easy to take in, musically. The surprise release adds another great record into the songwriter's discography, and should especially please fans of Girls.
Donnie Trumpet & The Social Experiment- Surf [5/29]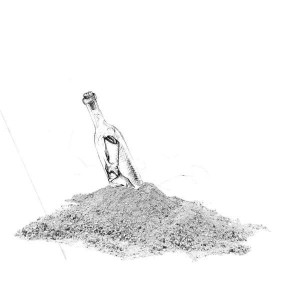 Chance The Rapper has been performing and recording as a member of full band Donnie Trumpet & The Social Experiment for years now. Surf stands as the follow-up to Chance's notorious Acid Rap mixtape, a game-changer in the hip-hop scene, and takes Acid Rap's styling to a whole new level. Built around jazz-fusion and featuring a slew of famous guests, the album is a dizzying, rapidly changing listens that may be the best hip-hop release of the year. For a more detailed description, read my review of Surf here.