Album Reviews | June 2015 Releases
Damaged Bug- Cold Hot Plumbs [6/2]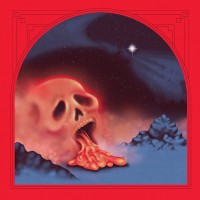 Thee Oh Sees' John Dwyer is the brains behind Damaged Bug, the side-project focusing on synthesizers and keyboards but drenched in the psychedelic style that fans would expect of the prolific songwriter. The tracks are strangely catchy, packed with an endless variety of sounds and noises over loose, live drumbeats and lots of whisper singing. It's an oddly engaging album, creative and lively, and a worthy addition to Dwyer's catalog.
Jamie xx- In Colour [6/2]

For being the first true solo album from Jamie xx, In Colour is amongst the most mature electronic records of the year. Each song features distinct moods, the sonic soundscapes always shifting, minimalism chosen over excess. Layers of analog synthesizers exist atop simplistic drum beats, creating a mesmerizing result that seems to reference the entire history of electronic music at once.  The production is flawless and the record only gets better as you spend more time with it.
Sun Kil Moon- Universal Themes [6/2]
After striking artistic gold with 2014's Benji, Red House Painters' songwriter Mark Kozelek followed quickly with Universal Themes. Though stylistically comparable, Universal Themes doesn't quite strike with the same power. The songs are long and occasionally seem to ramble, Kozelek's distinctive spoken-word vocal delivery telling endless stories over simple, folk-based instrumentals. The lyrics feel aimless at times, but central themes always exist, tying the real-life tales together in unexpected ways. Fans of Kozelek will embrace this record, while newcomers may be better off looking elsewhere.
Dawes- All Your Favorite Bands [6/2]
Though All Your Favorite Bands doesn't break new ground for Dawes, perhaps it doesn't need to. The songwriting is strong as ever, the lyrics emotional examples of storytelling. Though often musically monotonous, the record maintains a sincere, heartfelt consistency that keeps the songs from falling flat. It's a record that everyone knew Dawes could make, yet doesn't feel haphazard. Fans of the band shouldn't be disappointed.
Florence + The Machine- How Big, How Blue, How Beautiful [6/2]
The sound on Florence's newest record is massive. Whether it's simply clean, layered pop songs or the occasional inclusion of strings and horns, the songs sound ready for festival stages and arenas. Though this isn't something every band can handle, it's a perfect fit for Florence + The Machine. The lyrics are sensitive and direct, but delivered in a catchy manner sure to stick with you. The band reaches new heights with this release, and few pop records will be capable of competing with this one in 2015.
Sharon Van Etten- I Don't Want To Let You Down EP [6/9]
Sharon Van Etten is a master of dark, heartfelt songwriting, her words accompanied by a straightforward indie-rock backing that fits the songs' moods perfectly. Clean electric guitars and pianos sound as though recorded directly from the instruments, never interfering with the singer's gorgeous, earnest vocals. The lyrics are undeniably sad, but delivered with beauty. Though the EP is only five songs, it's a powerful package, with not a throwaway to speak of.
Arthur Russell- Corn [6/9]
It took nearly a decade after Arthur Russell's death in 1992 for the singer's work to gain the notoriety it deserved. The songwriter released only one record during his lifetime, but left a seemingly endless amount of nearly finished songs and albums behind, most of which has slowly been released over the last 15 years. Corn is the most recent of these, and, though supposedly nearly released in the 80s, sounds stark and skeletal. The songs combine drumbox beats with layers of guitar and keyboards, the tracks ranging from dance music to spacious electronic experiments. Corn is a fascinating listen, combining the intimacy of a bedroom recording with the experimentation of a genuine musical genius.
Neil Young & Promise Of The Real- The Monsanto Years [6/16]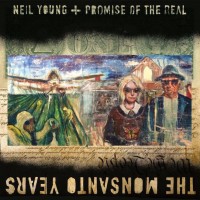 Recorded with Willie Nelson's sons, The Monsanto Years is a predictably politically charged record from Young, the songwriter using its nine songs to rip into Monsanto, Starbucks and more. Musically, the band emulates the guitar-driven sound of Crazy Horse, crunchy, distorted guitar riffs and background vocals giving a big classic rock sound. The songs sound like they were written easily and naturally, and are of a surprisingly high quality given the slightly gimmicky concept. In a discography as massive as Young's, The Monsanto Years neither stands out or disappoints, and is a must-hear record of the year for rock fans.
Phish- Amsterdam Box Set [6/16]
Phish notoriously played three shows at Paridiso, a 1,500 person venue converted from an old church, in Amsterdam in 1997. This 8-CD box set compiles these dates, with more must-hear recordings than I could list in a single-paragraph review. The shows represent everything that was right about the band's 1997 sets, clean performances with heavy experimentation, completely improvised jams, seamless and unpredictable setlists, and, above all else, a sense of humor and fun existing throughout. With almost eight hours of impeccable performances, this may be the best archival Phish release in recent history.
Yonder Mountain String Band- Black Sheep [6/16]
After losing founding member Jeff Austinlast year, YMSB return with Black Sheep, an excellent studio work that balances traditional bluegrass with progressive jamming. Replacing Austin with a new mandolin player and fiddler, the band creates a massive sound, rounds of lightning-fast solos packed between catchy, harmonious vocal melodies. Short, catchy bluegrass songs are met by longer instrumentals allowing for experimentation, creating a balance throughout that guides listeners through the merits of the band's longstanding reputation. Rarely has a Yonder Mountain studio album sounded so focused and sure.
Yukon Blonde- On Blonde [6/16]
Canadian indie rockers Yukon Blonde took a dramatic change of direction with On Blonde, the record introducing a more synthesizer-driven sound than prior releases. Fortunately, the sound fits the band's pop hooks perfectly. Upbeat drumbeats keep the songs moving endlessly forward, layers of vocal hooks in harmony meeting simple electric guitar parts and 80s-esque synthesizer lines. The songs are unbearably catchy, remaining energetic but constantly changing shape, always building toward even bigger hooks. On Blonde is the sound of a band finding themselves, and perhaps a hidden masterpiece in the realm of indie-pop.
Richard Thompson- Still [6/23]
Richard Thompson has a reputation amongst fans for changing sounds significantly from album to album, but Still stands as a sort of middle ground, a representation of the sound he's slowly perfected over the last 40 years. Focusing primarily on layers of guitar beneath the songwriter's vocals, the record is a perfect blend of traditional English folk music and modern folk-rock. Surely largely thanks to the help from Wilco's Jeff Tweedy on production, the songs sound lively but simple, Thompson's guitar riffs as captivating and innovative as ever. With incredible songwriting combined with unparalleled guitar work, Still has plenty to offer for music fans in general.
Leon Bridges- Coming Home [6/23]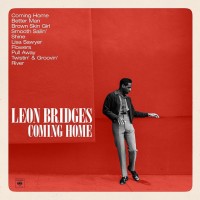 25-year old soul singer Leon Bridges seemed to have blown up overnight with the release of his debut full-length, Coming Home. The songs are gorgeous 60's-inspired gospel and soul tracks, reminiscent of Sam Cooke or Otis Redding. Recorded with the help of White Denim's guitarist and drummer, the music remains simple but precise, the recordings completed with a raw edge that fits the music perfectly. Background vocals, organs and subtle guitar-interplay coexist behind Bridge's smooth vocals, the record as refreshing as it is nostalgic.
Desaparecidos- Payola [6/23]
Desaparecidos is the political, punk-driven side project of Bright Eyes' Conor Oberst, reincarnated recently for the first time since their last record in 2002. The album revels in the energetic angst of Bright Eyes' earliest recordings, but keeps a distorted-guitar driven sound throughout. Payola is more melodic and listenable than the band's earlier work, perhaps thanks to co-production credits from Bright Eyes and Monsters Of Folk band mate Mike Mogis. The lyrics capture Oberst's notorious wit, but within the confines of overtly political statements, the songs angry and jaded but clever and meaningful. Payola proves the reunion of Desaparecidos to be a productive affair, boasting some of Oberst's best work in recent years.
Cayucas- Dancing At The Blue Lagoon [6/23]
Cayucas make unapologetically simple indie rock. The songs aren't enlightening and aren't revolutionary, they're just good, clean fun. With Dancing At The Blue Lagoon, Cayucas continue to do what they do best. The lyrics remain youthful, delivered in catchy, melodic hooks over simplistic but dense instrumentals. It's music that fits the summertime well, and sticks in your head after listening. For those looking for a light, inoffensive pop record, Dancing At The Blue Lagoon is a perfect fit.
Kacey Musgraves- Pageant Material [6/23]
Country singer Kacey Musgraves is a rarity in modern country music, with brilliantly clever lyrics and traditionalism to the music that keeps it accessible to a broad range of music listeners. Pageant Material was recorded with a circle of musicians in a Nashville studio, giving it a live feeling despite its complexity. The lyrics are great as ever, and delivered in Musgraves' gorgeous voice. This is a country release that can be enjoyed even by those who refuse to acknowledge modern country music.
Thundercat- Beyond / Where The Giants Roam EP [6/23]
On his newest EP, Thundercat accomplishes more in 17 minutes than most bands can in a full-length album. The artist's impeccable bass playing creates a basis for each track, with carefully layered keyboards and flawless production creating the ever-changing textures. From spacious electronic compositions to dense funk jams, the short EP has it all. The melodic, harmonious vocals are spot on, with lyrics often concerning heartbreak and mortality, the heavy topics matching the seriousness of the music.
Wavves X Cloud Nothings- Wavves X Cloud Nothings [6/28]
The songwriters of guitar-rock bands Wavves and Cloud Nothings surprised the world with a collaborative release. Written together, the songs mix the playful, melodic garage rock of Wavves with the more ambitious compositions of Cloud Nothings, creating an album both catchy and rocking. The production is simple, the focus remaining on the combination of grungy guitars lines and vocal melodies. Above all else, the two songwriters seemed to be enjoying their selves in collaboration, creating a lighthearted listen. In the end, the release offers something for fans of either band.
Vince Staples- Summertime '06 [6/30]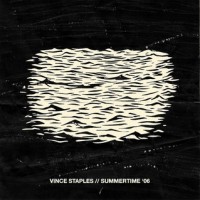 West Coast rapper Vince Staples' debut full-length is yet another epic hip-hop release of 2015. Based on his experiences since teenage years, the album remains dark and pointed, lyrically revolving around loss and hardships. The music is simple but effective, beats bass-heavy and hitting hard, leaving plenty of room for the vocals with atonal synthesizer noises used often in the background. Summertime is amongst the most personal rap albums I've ever heard. Though themes of crime and sex pervade throughout, they're delivered in a way that doesn't compare to modern street rap, they're simply Staples revealing cold, hard facts about his past. This is not only one of the year's best hip-hop releases, but a must-hear album as a whole.