Album Reviews | July 2015 Releases
Ghostface Killah & Adrian Younge- Twelve Reasons To Die II [7/10]
Combining a fictitious action storyline, a spaghetti-western sound and Ghostface's notoriously gruff delivery, Twelve Reasons To Die II exceeds the boundaries of modern hip-hop. Organs, bass and live drum sounds make up the majority of the beats with guitar, bells and other instruments coming in as auxiliary, the sound referencing classic Western soundtracks. Interludes and spoken word tracks come and go between songs, but never weigh the record down. An ambitious release that lives up to the excellent first Twelve Reasons released in 2013, this record offers something for everyone.
Wilco- Star Wars [7/16]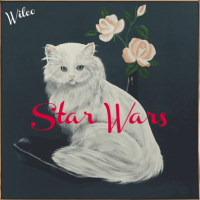 Wilco's free surprise-release Star Wars was a surprisingly great set of songs. The production is raw, and the band sounds free, exploring ideas that range from progressive to punk to indie. Tweedy's writing is great as ever, and shines on both ballads and upbeat numbers. The tracks sound like they were recorded via live takes with a certain simplicity, rarely using effects beyond the natural sounds of their instruments. Not a throwaway as one may expect from the silly album cover or free download format, Star Wars is a worthy addition to Wilco's coveted discography.
Tame Impala- Currents [7/17]
Since Tame Impala's formation, the Australian psych-rockers have taken an increasingly strong hold on the psychedelic scene, and deservedly so. Currents may be the band's best record yet, its songs featuring a perfect blend of songwriting, production and musicianship. The record blends accessible pop hooks with trippy production tricks and oddball noises and effects, thus creating an all-encompassing sound that shows unmistakable maturity. A highly accomplished record from a band that endlessly continues to improve, Currents may stand as one of 2015's best rock records.
The Chemical Brothers- Born In The Echoes [7/17]
Veteran electronic duo The Chemical Brothers return with Born In The Echoes, an album more modern than their classic 90s releases. Stacked with guests (including Beck and St. Vincent, among others), the album captures a modern rave sound with long grooves stretching horizontally, slowly building upward layer by layer. Though not particularly revolutionary for the electronic scene, Born In The Echoes proves The Chemical Brothers are able to adapt and, above all else, still write solid, structured dance songs.
Jason Isbell- Something More Than Free [7/17]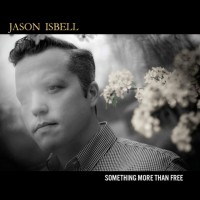 Since launching his solo career nearly a decade ago, Jason Isbell has established himself as amongst the best songwriters in the alternative-country genre, if not the music scene as a whole. Something More Than Free is as outstanding as anything the singer released prior, with the songs steeped in Southern story-telling, emotionally personal and honest. The album has a relaxed vibe throughout, acoustic but dense, the focus always on the words. Few singers have ever written a batch of songs of this caliber, and Isbell deserves all the recognition he's received for their release.
Iron And Wine & Ben Bridwell- Sing Into My Mouth [7/17]
Iron And Wine's Sam Beam collaborated with Band Of Horses' Ben Bridwell for Sing Into My Mouth, a collection of cover songs from a wide range of bands. The record remains relaxed and rooted in acoustic folk, with slide guitars and background vocals featured prominently throughout. It's a pleasant release, if not groundbreaking, showcasing both singers as they transform songs by Talking Heads, Bonnie Raitt, David Gilmour and more.
Watkins Family Hour- Watkins Family Hour [7/24]
Nickel Creek members and siblings Sara and Sean Watkins have long hosted a monthly concert in Los Angeles billed at The Watkins Family Hour. Until now, it was a casual opportunity to play covers and original songs with a variety of guests. Now, the duo has teamed up with Fiona Apple and Tom Petty And The Heartbreakers' keyboardist Benmont Tench to record a studio album and go on a nationwide tour. With the combination of skilled country musicianship and Apple's gorgeous, emotional vocals, the set of songs is a wonderful listen, if somewhat expected. The band covers a wide range of artists including Grateful Dead, Bob Dylan and Fleetwood Mac as well as a number of traditional country numbers, fitting each tune into their own distinct style. A combination of talent and respect for songwriting, the record is all that fans of the collected artists could hope for.
Titus Andronicus- The Most Lamentable Tragedy [7/31]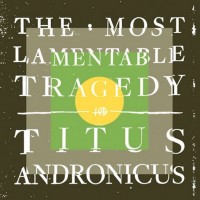 Titus Andronicus's bombastic take on indie-punk contains an energy rivaled by few, and their newest full-length is no exception. With 29 songs spanning more 90 minutes total, the record is extremely ambitious and contains surprisingly little filler. Walls of electric guitars meet crashing drums beneath Patrick Stickles' growling vocals. The album is a five-part rock opera seemingly following a protagonist going through a series of mental freak-outs and problems, eventually reaching an epiphany by the album's end. Though intentionally vague, the songs stand on their own regardless. A melodic take on punk and bar-rock, The Most Lamentable Tragedy is a huge success for a band that never seems to lose steam.
Albert Hammond Jr.- Momentary Masters [7/31]
Strokes guitarist Albert Hammond Jr. hadn't released a solo record since 2008 until Momentary Masters. The record features the alternative rock sound one would expect from the musician, guitar-driven, angular and catchy. Vocal hooks exist in nearly every song and the songwriting remains solid throughout. Though occasionally straying from the formula for oddball tracks like an unnecessary cover of Dylan's "Don't Think Twice," theses curveballs add a spontaneity that keeps the album light and fun. Fans of the Strokes will find Momentary Masters an enjoyable listen, while others may wish for something deeper out of the album.