Win Tickets To Dunn Dunn Fest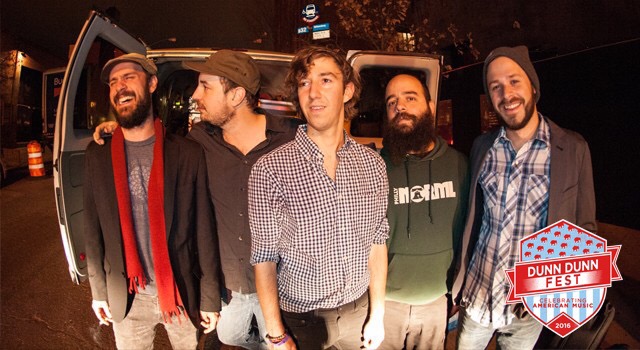 Chicago hosts festivals that are as big as they come, but perhaps it takes a more personal fest to really drive home what makes this city's music scene so special. 
Dunn Dunn Fest began a few years ago as the vision of local promoter Donnie Biggins. He recently marked this year's fest with a reflection on what goes in to putting on a club sized winter music festival that is -- dare I say -- beautiful. 
I have worked year round to build the biggest Dunn Dunn Fest lineup to date. I am not a millionaire looking to ruin the landscape of our city parks for the profit of my own ego. I am a person, just like you. I am a musician, just like you. I am a venue goer, just like you. I want you, to see bands, that are just like you.

The bands playing Dunn Dunn Fest are bands that work tirelessly throughout the year to "make it," and these bands will make it. This is your opportunity to escape the Chicago winter for 3 nights and spend $40 or less on 6 bands of your choice. All tickets vary from $10 – $18. Every lineup is bringing a high-energy party and celebration to our city. I want you to be there to welcome the bands with your voice, your energy and your ability to acknowledge when it is appropriate to let go the stress of life, relax, and just party.
If that doesn't get you up for this event, could some free tickets entice you?
There are 17 shows in all and dozens of bands at some of the best venues the city has to offer.  If any of these four are up your alley, you may be in luck. 

Thursday, February 18th @ Schubas: Tom Hamilton's American Babies, Melk, Grood
Friday, February 19th @ Lincoln Hall: Yo Mama's Big Fat Booty Band, Alanna Royale, Nasty Snacks
Friday, February 19th @ Schubas: Ben Miller Band, The Leadfoot Band, Dead Horses 
Saturday, February 20th @ Subterranean: Woo Park, Calliope Musicals, Low Spark
Send us an email at info@tomorrowsverse.com with your name and the show (or shows) you're interested in and we'll notify a winner for a pair of tickets the day before the show. 
Winners will be drawn at random but for extra entries in the random drawing, follow our social feeds (Twitter / Facebook), find our posts that link to this page and Like, Comment  or Retweet.  Each social engagement is another entry. 
More info at http://www.dunndunnfest.com/. Good luck!