Show Preview: Greensky Bluegrass & Strange Arrangement 1/27/12 @ Park West
Every once in a while, a confluence of forces lead to a live music experience with so much potential, its legend begins to form even before a single note is played.
Do you feel that?  It's the sensation of the stars aligning for one such event.  This Friday (1/27), Strange Arrangement and Greensky Bluegrass convene at Chicago's Park West for what is likely to be one of the most memorable shows of the young year.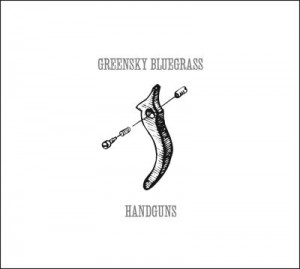 Greensky Bluegrass spent last summer blowing away rock and bluegrass festival crowds with their tuneful, yet aggressive hybrid of the two.  Since then, they have barnstormed clubs and small theaters from coast-to-coast from their home base in Kalamazoo, MI in support of their excellent new LP Handguns.  Despite this, they haven't had a proper Chicago show since last spring.  This is a band exploding creatively and in popularity – hailing from just a stone's throw away – you can practically cut their fans' enthusiasm with a knife.
Meanwhile, Strange Arrangement has been mounting a fierce campaign to blow minds with jazz-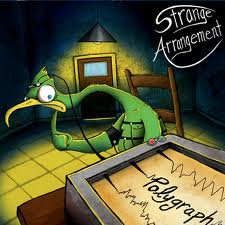 funk-rock precision.  While the band has performed strategically around the Chicago area a number of times recently, even having its members grace the Park West stage with Digital Tape Machine last fall, this is the big show that the band has been shooting for.  Hailing from and aggressively identifying itself with Chicago, this city should be a beach-head of operations for this band.  For a style of music that gains currency with grass roots enthusiasm and word-of-mouth, Chicagoans need to be evangelists for Strange -- and this show represents a rallying point for those ripe for conversion.
For both bands, the swanky Park West represents a new opportunity from the mid-sized clubs they've previously headlined in the city.  A bump up in size from their last significant Chicago gigs – this is officially a big weekend show that has many folks, in a city notorious for choice and competition, justifiably excited.
The best part -- neither of these bands shy away from jamming -- and this show will be a showcase for that.  They both exist in the thrilling musical places that prick up ears and allow the listener to surrender for extended periods.  With no shortage of quality original material, GSBG draws from 4 strong studio albums and 3 live sets.  After giving the tunes on Polygraph some room to breathe over the past few months, Strange has spent time wood-shedding and developing material for its third album.  Both bands supplement their repertoire with a creative set of covers which celebrate and their influences and bring down houses.  This familiar material can be a great starting point to get a feel what these bands have to offer.
For your enjoyment, The Barn has cultivated a 12 pack of covers (6 tunes a piece), which spotlight the diversity of each band's sound, and the ease at which they can navigate styles and work improv into classic material.  The stream:
Download - Greensky Bluegrass & Strange Arrangement Under The Covers (mp3 .zip)
Stylistically, there's a lot of overlap – oddly some comes in the form of an affinity for 80's era pop – which is what makes this such a brilliant pairing. As this is the second show of a three show Midwest swing with these two bands, you might even expect some collaboration.
Chicago Farmer opens the show, adding yet another dimension to the event.  While not as improv-leaning as the co-headliners, his serious songwriting chops will surely impress.