Rocktober Ticket Giveaways [Head for the Hills, Jackie Greene, TAUK]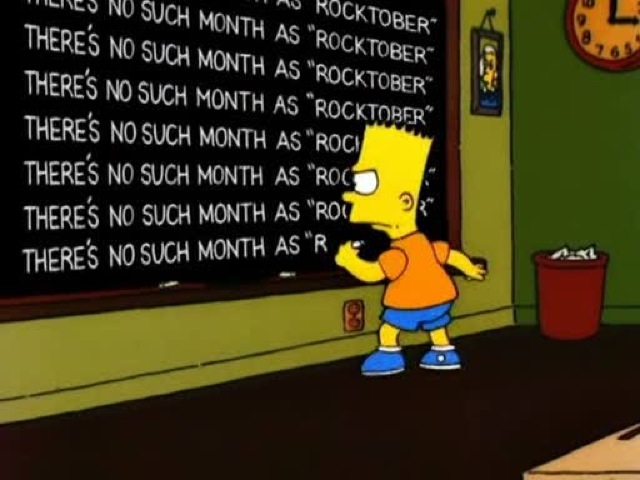 Hear that? It's the calendar page turning to our favorite month of Chicago music: Rocktober.
While some of the bigger tours this fall will bypass the city, there are plenty of intimate shows at some of Chicago's finest venues that we think you should check out.
In fact, we really think you should check 'em out. So much so that we'll give our readers some tickets to these great shows. The keywords to win the tickets are in bold below. So remember them when following the instructions for how to win.
Greene Wine
Jackie Greene last checked in to our fair city during Fare Thee Well, playing two shows at Evanston's SPACE, before sandwiching a visit to the final Dead50 show between two gigs with Steve Kimock at the House Of Blues on July 5th. Now, he's touring in support of the excellent Back to Birth and will play shows with a full band at City Winery on October 5th and 6th.
Instrumental Rock Fusion
TAUK is riding a ton of momentum into Chicago on October 8th. Adventurous, improv-driven rock and jazz are the building blocks of TAUK's sound, but take a listen to HEADROOM, out now and you'll find funk, prog and even hip-hop bleeding in. In any case, they've been on our radar for a long time and the live experience promises to build on the high expectations set by this release.  They play at 1st Ward / Chop Shop with Consider The Source.
HOW TO WIN
Enter to win a pair of tickets to any or all of these shows. It's easy!
1. Send us an email with the subject "Rocktober" to info @ tomorrowsverse.com — in the body tell us your full name and the bold keyword(s) above for the shows you'd like to attend.
That's it. You're entered. We'll notify the winner the day before the show. But if you want a few extra entries, let's get social…
2. Find the link to this page in our Facebook timeline. LIKE it, and tag the friend you'd like to take in the comments — that'll give you a boost. Be sure to LIKE The Barn on Facebook for it to count!
3. Find our tweet about this page in our Twitter timeline. RETWEET it and that will give you one more boost. Be sure to FOLLOW @thebarnpresents on Twitter.
Check back here for more Rocktober giveaways in the coming weeks and check out all the October shows we're tracking on our event page.
Winner already announced:
South Side Jamgrass & Americana
Colorado's Head for the Hills will headline the Beverly Arts Center on the South Side on Saturday October 3rd. Their smart, modern, forward-looking brand of jamgrass is perfect for this venue, which although intimate, represents a step-up from the typical nightclub scene. Rising Americana band Railway Gamblers (yes, they're from the neighborhood) will take the opening slot at one of their more high profile gigs to date.