Preview: Waka Winter Classic - Friday 2/10 @ Double Door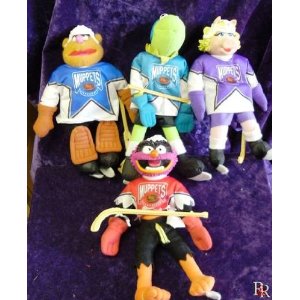 Sure it sounds like a muppet hockey game, but the Waka Winter Classic is actually just a rotating, multi-venue "battle of the bands" competition to create awareness for long running Wakarusa Music Festival, held each year near Ozark, Arkansas (this year's festival is May 31- June 3, 2012).
The Chicago 2012 version of the classic contains a jam friendly lineup, including Thinner Teed, Dr. Ed & Friends, Tonal Caravan, The New Old Cavalry, and longtime friends of The Barn, Little Big Fat.  The event takes place on Friday, February 10 at The Double Door.
Each of five bands will get the opportunity to showcase their talent in a short set, making for an evening packed full of diverse music. Your entry to the Double Door includes a chance to play the role of tastemaker, as audience enthusiasm will play a role in determining the event's winner.  Although the selection process is not completely transparent, the lure of a slot in Wakarusa's eclectic lineup, this year headlined by Pretty Lights, The Avett Brothers, Bob Weir, and Umphrey's McGee, looms large for the winner.
Tickets are only $5, but The Barn, in conjunction with Little Big Fat, is offering a chance at free admission to this show.  Simply follow this link and follow the two easy steps and you'll be entered for a random drawing. Additional winners will qualify for a copy of Little Big Fat's debut album On A Stick.
Here's a closer look at the participants:
Little Big Fat – proggy, jammy, and capable of explosive peaks, LBF is currently supplementing tunes on their debut CD with another round of thoughtfully written tunes and some heavyweight cover songs
Thinner Teed – favorites on the regional festival circuit, Thinner Teed is a genre-mashing, risk taking unit, with funk and prog-rock honed chops to back it up. Check out this righteous jam based on the theme from "Halloween"
The New Old Cavalry – we've definitely got a soft spot for their type of shape-shifting bluegrass; straddling the line between retro / old-timey and progressive / newgrassy, it is deftly played and constantly engaging. TNOC Dawgy Style:
Tonal Caravan – blending polished pop and Americana influences without fear of jumping into the void, Tonal Caravan offers a unique sound that jam fans should feel right at home with
Dr. Ed & Friends – this is party band with a large sound; no other band on the lineup should be able to fill the dance quite like their bass driven, horn-fueled funk