George Clinton Unveils New Look at Concord Music Hall (Photos / Video)
Lots of bands play funk music, but the weird and wonderful universe of Parliament Funkadelic IS funk.  Complete with its own mythology, cast of characters, ensemble of players, and catalog of hits which climbed to tops of charts (both in their original and sampled forms), it's a miracle it could all be squeezed onto the stage at the lovely Concord Music Hall.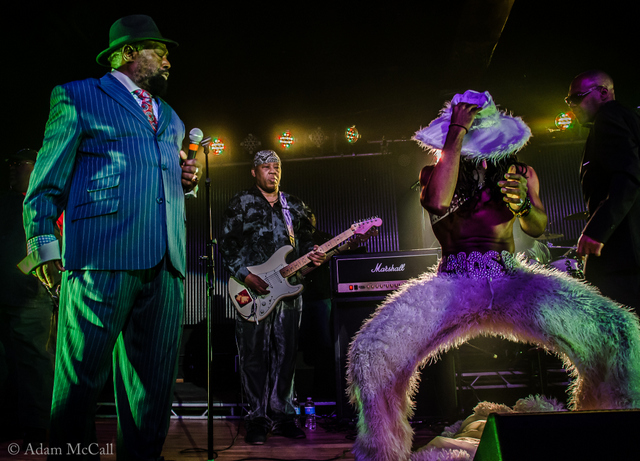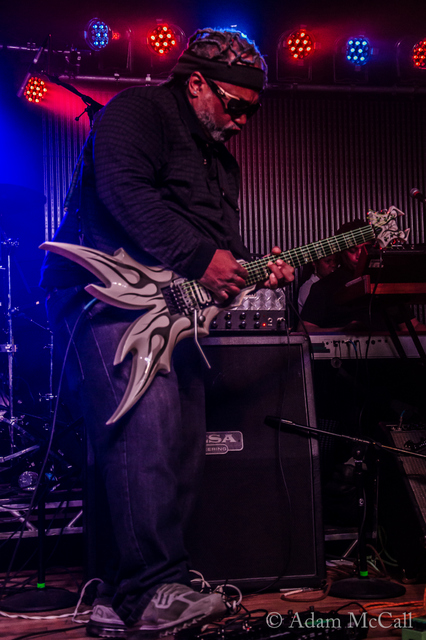 But if anybody can poke, prod and squeeze that wily funk into any space, it's George Clinton, the captain of the mothership, still soaring after all these years.  That said, many in the crowd did a double take as Clinton took the stage on Friday night.  Gone were the multi-colored locks and outer-space threads that have been his trademark since the 70s.  Styled more like a prohibition era gangster than a spaceship captain, at age 72, Clinton still has a few tricks up his sleeve.
But the new look had nary an effect on his ability to coordinate a big team to deliver the goods.  It's the same rainbow of crunchy guitar, earth-moving bass, sultry vocals and ass-shaking horns that just commands you to dance.
Clinton is a man who can make an art form out of standing around and pointing at people -- a soul in total control of chaos.  He had the Chicago crowd in the palm of his hand after warm up sets from The Heard  and Whysowhite.
Check out the video playlist below for "Give Up The Funk", "Maggot Brain" and a snippet of "Mothership Connection (Star Child)" to see how freely the funk still flows after 50 years making music.
The intrepid Adam McCall was on hand to shoot some photos for us.  If ever a show called for his eye for color and composition, it this one.  On the day after Thanksgiving, this is an absolute feast for the eyes.
Free your mind and your ass will follow!